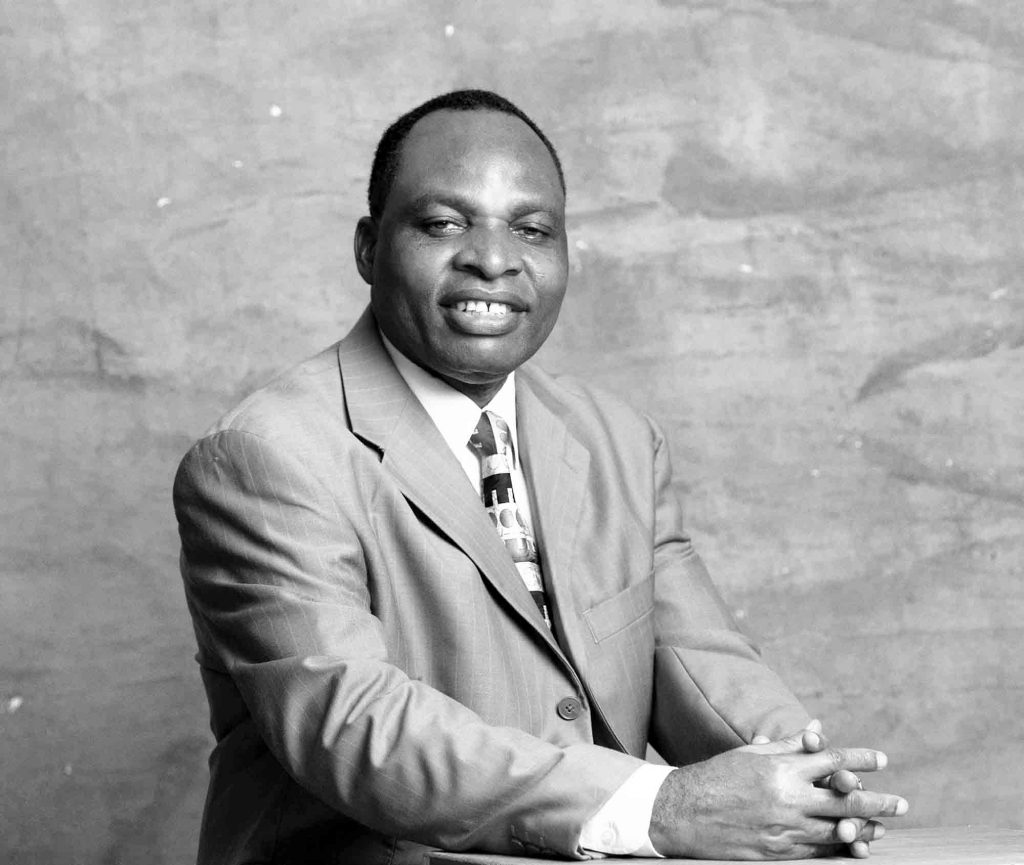 BIOGRAPHY OF
REV. WILLIAM OKOYE
Rev. [Dr.] William Okoye is the Founder and General Overseer of All Christians Fellowship Mission, Abuja Nigeria with 138 branches spread across the country. Born in 1951, Rev. Okoye surrendered his life to Christ and became born again in 1971. He had his Primary School Education at St. Mary's Practicing School, Nwagu, Agulu in Anaocha Local Government Area of Anambra State. In 1966, he proceeded to St. Peter's College, Achina in Aguata Local Government Area for Secondary School Education, which he could not finish due to the outbreak of the Nigerian Civil war in 1967. In 1974, God called him to full time ministry. He went outside Nigeria for Bible School training at the Morris Cerullo World Evangelism School of Ministry, Sandiego, California, USA in 1981.
He has a deep concern for social justice, social harmony and the improvement in the material conditions of the life of the people. Rev. [Dr.] William Okoye has served the Nigerian Government on various National assignments. He was a Member, Presidential Advisory Council on Youths Affairs; Member, National Political Reform Conference (Rep. FCT, Abuja); Member, Christian Pilgrims Welfare Board; and Chairman, Christian Association of Nigeria (CAN), Abuja Chapter. He was also Chairman, Pentecostal Fellowship of Nigeria (PFN), Abuja Chapter for 8 years, and currently a member of the PFN National Advisory Council. He is the CAN National Director on National Issues, an office, which handles Economic, Political and Social matters as it affects the Nigerian Christian Community. Between 1999 and 2007, he was Chaplain to two Nigerian Presidents and Head, Aso Rock Villa Chapel, Abuja. Rev. (Dr.) Okoye is the founder and an active member of the African Forum on Religion and Development, an organization which has branches in 32 African Countries. The vision of AFRED is to see Africa transformed into a premier continent, based on God-centered values. Rev. (Dr.) Okoye is also a frontline member and National Chairman of Purpose Driven Church Network, an organization made up of over 500,000 denominations and churches around the world.
Rev. Okoye is an Award winner of many National and International honors. He has been conferred with the Aso Rock villa tenth Anniversary Award for his exemplary leadership; Nigeria Evangelical Missions Association (NEMA) Integrity Award; Church Health Award by Rick Warren Saddleback Community Church, USA and National Transforming Leadership Award by the Leadership of African on Religion and Development (AFRED) in Kenya; amongst others Rev. (Dr.) Williams Okoye is an author of 26 books on Christian Life and Ministry, and great burden and concern for Youths  and Transformational leadership development in Nigeria and Africa. Rev. (Dr.) William Okoye is married to Evang. (Mrs) Helen Okoye and the marriage is blessed with six (6) children and also grandchildren.