All Christians Fellowship Mission [ACFM] 2018 Annual Outreach Programme was held at Gishiri, a village proximate to Maitama District, Abuja.
Gishiri district is located just opposite the popular Nicon Junction Bus Stop. From the pedestrian bridge over the Nnamdi Azikiwe highway, you can look across and see the area, where modern houses are springing up. Gishiri is part of Mabushi district and a walking distance from Ministers' Hill, a highbrow estate.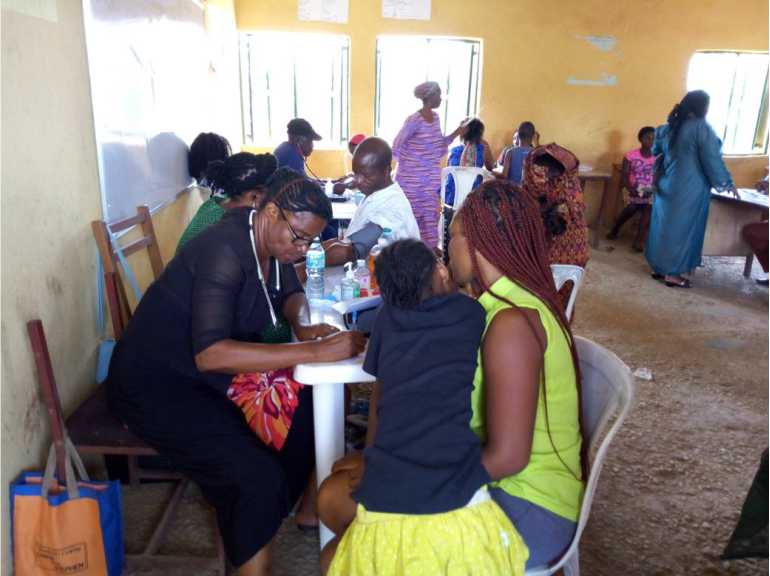 The relatively new settlement lacks all the basic social amenities. There are no access roads, government hospitals or watertight security, contrary to what obtains in the neighbouring Ministers' Hill estate. Gishiri is more open and easier to spot from the busy highway.
The mission went there to touch the lives of the inhabitants, with the gospel of Jesus Christ. It went along with a medical team, food items, clothings and snacks and foot wears for children in the area.
No fewer than one thousand two hundred and fifty [1,250] villagers were in attendance, made up of 350 children, 100 teenagers and 800 adults. At the end of the outreach, 80 children, 100 adults and an unspecified number of teenagers gave their lives to Jesus.
The medical team attended to all the villagers in attendance, irrespective of religious leanings or belief. The Sunday after the outreach, special transportation arrangements were made to bring the new converts to church. It was glorious welcoming the new converts to church and introducing them to the congregation.
The All Christians Fellowship Mission, Maitama, reaches out annually to its surrounding communities in a major outreach to impact their lives.